IVF Center in Delhi
Every couple dreams of having a happy family. But when it comes to conceiving a baby naturally, infertility is a great issue. Research shows that more than 16.8% of the population in India is infertile and they can rarely conceive naturally. But when there is a will, there is a way. With the advancement of the latest technology, WellSpring brings hope to such infertile couples for starting a family. We offer the best IVF treatment in India with a high success rate. IVF in India is getting immense popularity and so do we offer affordable IVF treatment to help couples achieve their dreams.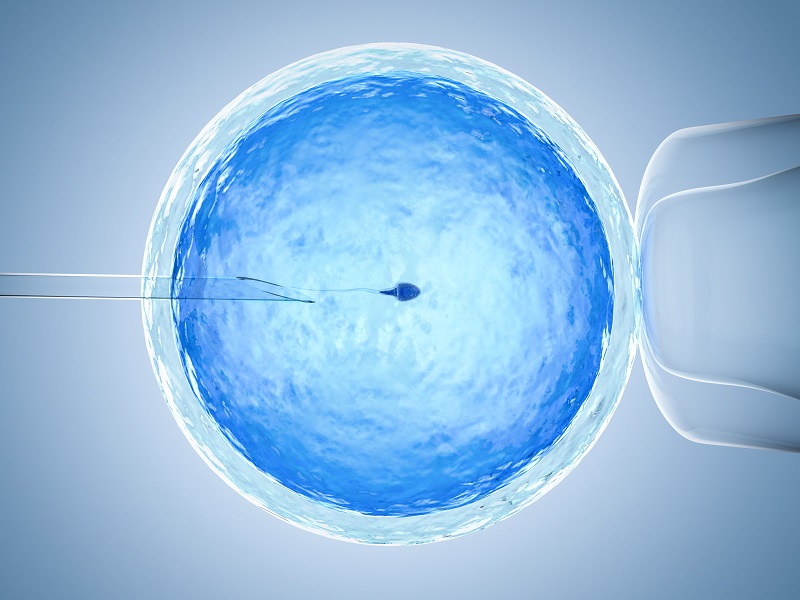 What is In Vitro Fertilization (IVF)?
In Vitro Fertilization is a kind of Assisted Reproductive Technique. It helped many couples to conceive without any complications and risks. The gametes i.e. the eggs and sperms are collected and then they are fertilized outside the body in the laboratory in high standards. Then the fertilized embryo is kept aside and observed carefully for the signs of fertilization and checked for the blastocyst culture. The blastocyst is then frozen and then transferred to the uterus. We offer the best IVF treatment in India with good practicing standards results in a successful pregnancy.
The IVF treatment in India is conducted by our skilled embryologists and that is why we are considered as the best IVF center in India.
How IVF is Beneficial for Infertility Treatment?
With our advanced IVF treatment in India, we offer countless opportunities for many couples to achieve their pregnancy. We help you to address an appropriate diagnose of your infertility and prevent many problems arising through the respective reproductive systems. We as the reputed IVF hospital in India offer some of the best benefits that are described as below:
Fair success rate: The success rate depends on many factors. It depends on your age, your infertility issue and how long you are suffering for infertility. Still, there are maximum chances of 40% for conceiving a baby for a woman under the age of 30. And there are around 30% chances of having a baby if you are between 30 to 40 years. The chances decrease to 14% for a woman above 40 years.
Options for multiple attempts: Yes, you can try it multiple times and this advantage is directly linked to the higher chances of achieving conception. You can never give up and can go for multiple attempts to ensure the higher chances of live birth and healthy pregnancy.
Donor services: You can avail donor services that help you to assist with your Infertility treatment in India. All you need is to spend a little extra for getting the egg as well as sperm donor services to avoid the complications like the premature ovary failure.
Freezing of eggs: With IVF in India, you can have the option to freeze the embryo and culture it in the future. You can preserve the embryo and can conceive in the future when you are ready to plan a family. It is the most convenient option for working woman who can focus on their career and can start their family later on.
Diagnosis of genetic disorder: you can check if the embryo for the genetic disorder and you can terminate the embryo if it is having a genetic disorder.
Surrogacy: You can avail the benefits of surrogacy while taking the best infertility treatment in India. With surrogacy, you do not have to deal with any side effects like weight gain, hair loss, and other pregnancy-related problems.
How You Prepare for IVF in India
In order to prepare for IVF in India, all you need to is to consult with our IVF experts first. During the consultation, our experts will seek information about your medical history, your previous pregnancies and other things related to your fertility. Then after a detailed physical examination, our doctor will advise for a detailed test at our IVF clinic in India to diagnose the accurate cause of infertility. These tests can include the blood test, ultrasound, and others depending on the physical examination. Then based on the accurate diagnosis, you will be suggested an appropriate.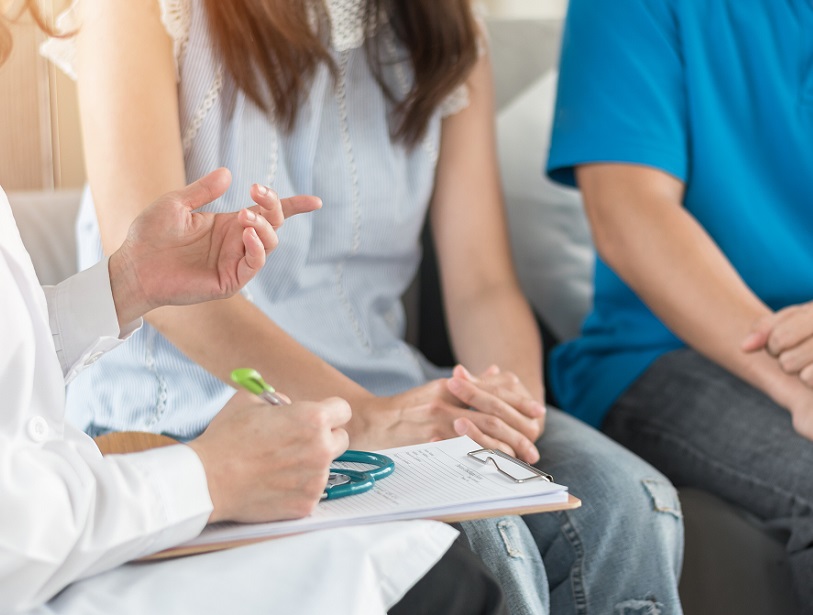 IVF in India which might include the services of sperm of egg donors. You will be guided for further processes including the process of egg and sperm retrieval at the best test tube baby center in India.
How long does IVF take? Step By Step IVF Procedure in India
After the accurate diagnosis of the type of infertility, our experts will guide you to select the best IVF procedure in India package. In case of sperm and egg donors, you need to select the additional pack with the basic IVF pack which includes a single IVF procedure in India. And for PGS, FET, TESA, ICSI and other advanced treatments you need to select the advanced IVF pack. The IVF treatment procedure in India is as follows:
Step 1: Egg retrieval Before egg retrieval, you will be given injections that stimulate the ovaries and triggers ovarian follicles. the process of egg retrieval is scheduled just after 36 hours of ovarian stimulation. This process is an important part of the IVF process in India and it is invasive and needs proper attention and aftercare.
Step 2: Sperm retrieval The sperms can be retrieved naturally on the very same day as the egg retrieval. When there is male infertility, this process can be done through TESA which is a surgical way for sperm retrieval.
Step 3: Fertilization After retrieving the gametes, they are fertilized in the Vitro i.e. glass in the laboratory. The fertilization takes place after 24 to 36 hours and it will be carefully observed for the blastocyst culture.
Step 4: Embryo transfer After the embryo reached the blastocyst culture, it is then frozen before transferring it to the uterus. When the embryo transfer is scheduled, this frozen embryo is carefully thawed and then transferred into the uterus with the help of a catheter. This is the last and important procedure of IVF which is also emotionally attached with the couples.
Step 5: Pregnancy test After two weeks of embryo transfer, you might notice the signs of pregnancy including morning sickness, dizziness, nausea, and others. We will then conduct the pregnancy test. If the test came negative, then we will wait for the next week and then again conduct the pregnancy test. If the test came positive, then you will remain under the good care of our IVF experts. This is the last of the important IVF procedure Steps that you will conduct at the best infertility clinic in India.
Need help? Talk to Our Fertility Experts
When you are ready to talk about your infertility issues, we're here.
Risk of IVF
In Vitro Fertilization (IVF) is an artificial technique of conceiving. Just like any other Art techniques it also has some side effects. While headaches, bleeding, cramping and bloating are some minor cycle carry risks, here are some of the major risks that might be associated with the IVF in India.
Chances of multiple pregnancies which brings additional risks of premature birth and poor birth weight.
In rare case, there will be heavy vaginal bleeding after the embryo transfer.
The risk of miscarriages increases with maternal age. But the miscarriage rate is lower at the best fertility center in India.
Ectopic pregnancy is also a possibility and it can also be considered as the major IVF treatment side effect.
The patient can also suffer severe infection with a high fever of 101 degree Celsius.
There will be a lot of physical and emotional stress which is inevitable along with the IVF in India.
What is the Success Rate of IVF Treatment in India?
The success rate of IVF treatment in India differs from one city to another and from clinic to another. We at WellSpring IVF and Women's Hospital have been practicing high standards of the laboratory when it comes to IVF in India.
We also use the latest tools and techniques for diagnosing infertility. The IVF success rate in India greatly depends on the age of the woman and the type of infertility. Still, the overall IVF treatment success rate in India in women of different age group could be as follows:
There might be 40 to 45% of the chances of a successful pregnancy for women who are under 30 years.
There are 30 to 40% of a successful pregnancy for women aged between 30 years to 40 years
And there are just 20% chances of having a successful pregnancy for women above 40 years.
Why Choose IVF in India
Right from world-renowned experts to friendly rules and regulations, you will find various benefits during your IVF in India. Some of the advantages that you will receive are as under:
India has the highest quality of technology and the most advanced equipment to treat infertility. This enables to get the high-level of accuracy while promoting the safe and ethical standards of treatment.
India offers the most affordable IVF in India when compared to other countries which makes it the hottest place for IVF and other ART treatments.
When it comes to IVF, there comes the best IVF doctor. The top IVF specialist is highly-acclaimed at the best IVF center in India and trained in western countries which ensure efficiency and accuracy for the IVF treatment.
The government of India also supports medical tourism and it has revised its visa guidelines for medical tourists which flourished the best test tube baby center in India.
Besides, the government has no restriction for sperm and egg donation at the IVF clinic in India and it encourages ART techniques, fertility preservation, and genetic testing.
IVF Treatment FAQ's
Is IVF treatment painful?
The entire process of IVF is painless. As far as the egg retrieval process is conducted, you will be under the general anesthesia and will be given pain sedative as the best aftercare to manage your pain.
Is IVF safe?
Yes, IVF is completely safe and there are no complications recorded as of now.
How can I make my first IVF successful?
The success of any IVF cycle widely depends on the age of the woman. But selecting the best IVF doctor in your city is the best thing you can do for having a successful first IVF cycle.
How much will I Pay for IVF in India?
The overall cost of IVF in India is around Rs. 80,000 to Rs. 200,000 depending on the type of package that you have selected. You will have to spend more on getting additional services like sperm donor, egg donors, TESA, ICSI, PGD, and others.
Does IVF cause multiple births?
Yes, the possibilities of multiple births are higher in IVF. But you have the option to terminate the embryo and can carry on with the number of embryos that you want to.