Fertility Centre in Delhi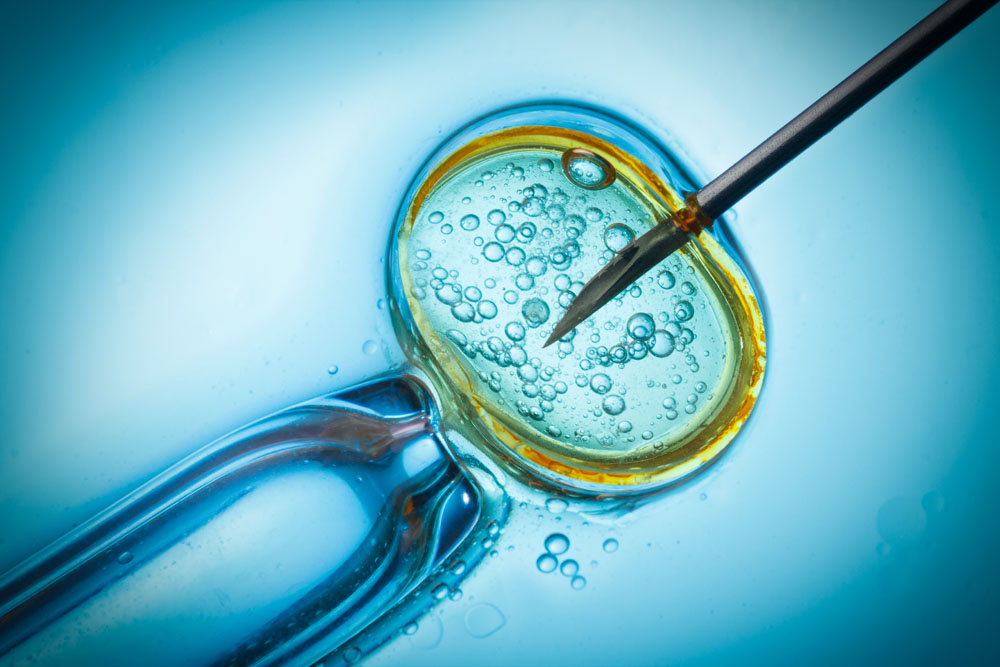 When you or your partners are unable to conceive can be upsetting and challenging to deal with. But fertility treatment really helps so many couples to have children. It is like a miracle. There are many treatments for infertility are available and can bring hope to people wanting to have a baby.
Fertility expert Dr Vaishali Sharma MD (AIIMS) pays special attention to the initial workup for an infertile couple as it helps them the opportunity to select the right kind of fertility treatment for such infertile couples based on the initial reports.
She has earned the reputation of being the Best IVF Doctor for complex fertility cases and IVF failures. She is working with her team on a regular basis to constantly evaluate ways and procedures to make the fertility process patient-friendly by decreasing the numbers of visits and duration.
Infertility Investigations
Infertility couples need investigations in the First step of Fertility Treatments to work out what the infertility cause may be. The Infertility issue can be with the woman and men, and sometimes, no cause is ever found. Infertility may be due to some other medical reasons. In order to determine the best treatment for you, we need to make sure you have an accurate infertility diagnosis and Investigations.
Types of Fertility Treatments
We offer Highly Effective, Innovative Fertility Treatments for infertility treatment and assisted reproductive technologies like IUI, IVF/ICSI, IMSI etc. We provide all types of Fertility Treatments like Non-Surgical Fertility Treatments, Surgical Infertility Treatments and Assisted Reproductive Technologies (ART). Types of Assisted Reproductive Technologies (ART) that we serve for Fertility Treatments
In Vitro Fertilization (IVF)
Embryo Transfer (ET)
Blastocyst Transfer
Preimplantation Genetic Diagnosis (PGD)
Sperm Retrieval
Intracytoplasmic Sperm Injection (ICSI)
Donor Sperm Program
Semen & Embryo Cryopreservation
Assisted Hatching (AH)
Other Infertility Treatments:
PCOS (polycystic ovary syndrome) Treatment
Intra-Uterine Insemination (IUI)
Our Fertility treatments and IVF programs are internationally acclaimed for innovation and excellence. We are providing you the best IVF treatment in Delhi with confidential, compassionate and supportive environment. If you are concerned about your fertility, the first step is to book a preliminary appointment.
Need help? Talk to Our Fertility Experts
When you are ready to talk about your infertility issues, we're here.
Information about Delhi
We are the best Fertility Centre in Delhi always aim to help all infertile couples to fulfil their parental dream with high success rate.
The name Delhi is derived from the word "Dhillika" from the name of the King in ancient time.
The city of Delhi actually consists of two components: Old Delhi and New Delhi.
Central Delhi, East Delhi, North Delhi, North East Delhi, North West Delhi, South Delhi, West Delhi are districts of Delhi.
Delhi became capital of India in 1912 before that Calcutta was the capital of India.
Subdivisions in Delhi are including Najafgarh, Chanakyapuri, Rohini, Narela, Dwarka, Saket, Hauz Khas, Karol Bagh, Rajouri Garden, Janakpuri, Mayur Vihar, Connaught Place and more.
The Municipal Corporation of Delhi (MCD) split into three smaller municipal corporations North Delhi Municipal Corporation, South Delhi Municipal Corporation and East Delhi Municipal Corporation
Delhi is a large and amazing city in India that is situated on the bank of Yamuna River is India's most sacred river.
Delhi has the highest number of registered cars in India.
Delhi is listed with a higher population after Mumbai.
Delhi is bordered in northern, western, and southern sides by Haryana and in the East by Uttar Pradesh.
Delhi is the second-highest population city in India it has some popular places such as Red Fort, Hauz Khas Village, National Zoological Park, and India Gate.
Postal code of Delhi starts from 110001.
+91 11 is the Area code of Delhi.
Khari Baoli market in Delhi is the world's oldest and Aisa's biggest spice market.
Delhi NCR is a corporate hub offering great career opportunities.
The traffic in Delhi is so busy due to the increased population and vehicles.
The Qutb complex at Mehrauli in Delhi is the famous rust-resistant composition Iron pillar in Delhi.
Delhi is the second most bird-rich capital in the world after Nairobi.
All India Institute of Medical Sciences, Delhi, widely known as AIIMS Delhi is the top medical college in India.
The Red Fort was made of limestone was originally white.
Delhi stands along the banks of river Yamuna River.