IVF Cost in India
The average IVF cost in India ranges from RS. 1,10,000 to Rs. 4,00000 per IVF cycle, including all the diagnostic, test and medications needed for effective treatment of IVF.
Dr Vaishali Sharma offering low cost IVF / Test Tube Baby treatment in Delhi, India with high success rates.
IVF is a complex and expensive process, cost of IVF treatment in India also depends upon the women age, fertility issues, medical history & number of IVF cycle.  In India IVF cost is very low rather then other western country. India is most popular place for IVF treatment due to low cost. Medical tourism is a growing sector in India and could grow by 200% in 2020.
If IVF is done using one's own eggs and sperm, the IVF treatment cost will be Rs. 90,000 to 1,50,000.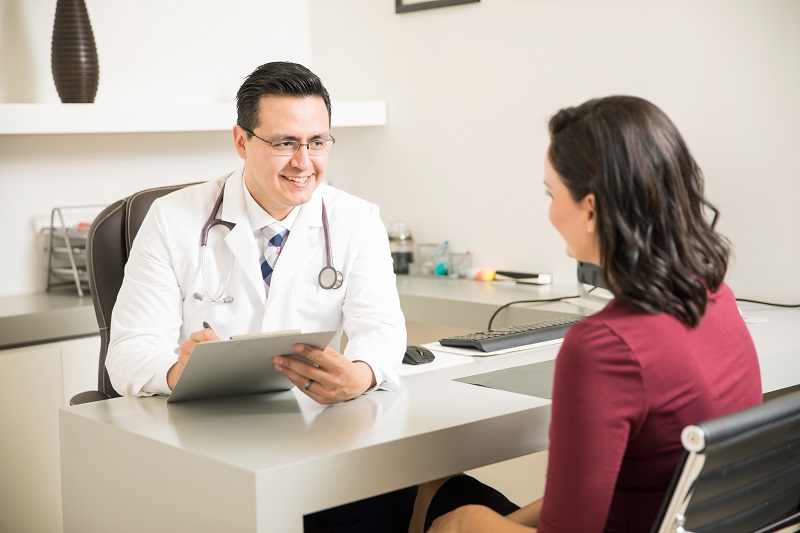 IVF Cost in India varies from patient to patient and IVF clinic to clinic. Infertility is a growing problem of today's life; both husbands and wives have high-pressure jobs and are career-oriented. Nowadays, there is less time for family development. After marriage, when a couple plans a child, it results in a long struggle. Usually, in disappointment, couples are ready to take any step to complete the Parenthood dream sooner. Most couples find it challenging to become Parents and work with issues of infertility naturally. As such, IVF treatment is considered to be the best treatment for dealing with infertility.
Why is India preferred as the Best destination for IVF treatment?
Every year, thousands of couples from different countries and with various health conditions, come to India for affordable IVF treatments with high success rate. Delhi is one of the top places to treat IVF.
Free second opinion consulting that will save the cost of your IVF process in large proportion. To make it a cost-effective, India has numerous and some of the best IVF centre in India.
Availability of the latest technology, UK and US Like developed countries.
It offers low cost treatment compared to other countries.
Experienced IVF specialists who are skilled and qualified as the rest of the world IVF specialists.
Modern procedures and techniques for various types of infertility treatment
Educated, qualified and experienced employees for healthy communication for international patients
Medical travel advisers to find the best solution for global sterilization for their infertility.
We offer another opinion free for couples who have already passed through IVF treatment and could not explain. We are known in India as an IVF clinic to provide low-cost IVF treatment.
Factors Affecting IVF Treatment Costs
The cost of IVF treatment depends on the need for elements, the need for donors and the number of techniques that are selected by couples facing the offspring and the kind of IVF treatment the patient is given. This means IVF treatment costs are about Rs. Up to 80,000 and up to Rs. In 250,000 India, IVF treatment costs may be in addition to the following factors.
Female age and IVF cycle number
It has been estimated that 32% of women under age 35 have a successful pregnancy by IVF treatment. For more than 35 years, she may need to become pregnant more IVF cycles. Thus, the cost you should consider when choosing IVF treatment is directly related to age.
Surrogacy
It can add up to 50,000 to Rs. 150,000, which is higher than your IVF cycle. Thus, if you think about surrogacy, you should consider the fees given to the fetus.
Embryo donor
In some cases, couples decide to freeze the fetus so that they can give birth to a baby later on. Frozen fetus transfer costs are between 20,000 and 30,000.
ICSI
Sperm injection is usually done to treat male infertility. In this process, to increase the potential of successful fertilization, the sperm is injected directly into the egg. Rs. 45,000 for your IVF treatment.
Need help? Talk to Our Fertility Experts
When you are ready to talk about your infertility issues, we're here.
Facts About India
Dr Vaishali Sharma clinic is proud to offer Low cost IVF in India, India is a large country located in South Asia.
The name of India is originally derived from the name of the Indus River, and also India is well known as Republic of India in ancient time.
There are many metropolises cities in India including Mumbai, Bangalore, Chennai, Hyderabad, Lucknow, Delhi and Kolkata. Where New Delhi is the capital of India.
The most populated city in India is Mumbai.
India is being called as the world's largest democracy.
Including Dr Vaishali Sharma clinic India attracts most of the best IVF Centres.
The border countries of India are China, Nepal and Bhutan to the northeast.
The topmost cities in India are Pune, Jaipur, Surat, Ludhiana, Bhopal, Ahmedabad, Indore, Kochi, Bhubaneswar, New Delhi, Visakhapatnam and many more.
The area of India is 32, 87,590 square kilometres and India poses the Seventh largest country in the world.
We look forward to offering you the best IVF treatment in India.
There are 29 states in India including Maharashtra, Tamil Nadu,  Karnataka, Gujarat, West Bengal, Kerala, Rajasthan, New Delhi, Madhya Pradesh .
India Standard Time (IST), UTC +5:30 and India Internet country code is .in
Varanasi is the oldest northern Indian city on the banks of the Ganges in Uttar Pradesh.
Many tourists visits India for its history and attractions.
India geography lies to the north of the equator between 6° 44′ and 35° 30′ north latitude and 68° 7′ and 97° 25′ east longitude.
+91 is the telephone code of India.
India is the 7th largest country of the world by area. It has 3,287,263 square kilometers area.
Taj Mahal, Hawa Mahal, Jantar Mantar, Lotus Temple, Elephanta Caves, India Gate, Red Fort and Qutub Minar, are the top tourist places in India.
Yoga is derived from the word yoke developed in India.
India is the country which has the largest number of post offices in the world.